Tim Tebow traded from the NY Jets to New England Patriots.
That calls for Jimmy Fallon to bring back Tebowie singing Rebel, Rebel on
Late Night With Jimmy Fallon
.
Would have aired on June 12, 2013, but the Bruins/Chicago Stanley Cup Game went long.
More videos here
.
Beer Me!
Late Night with Jimmy Fallon Beer Me Pint Glass
Love this glass.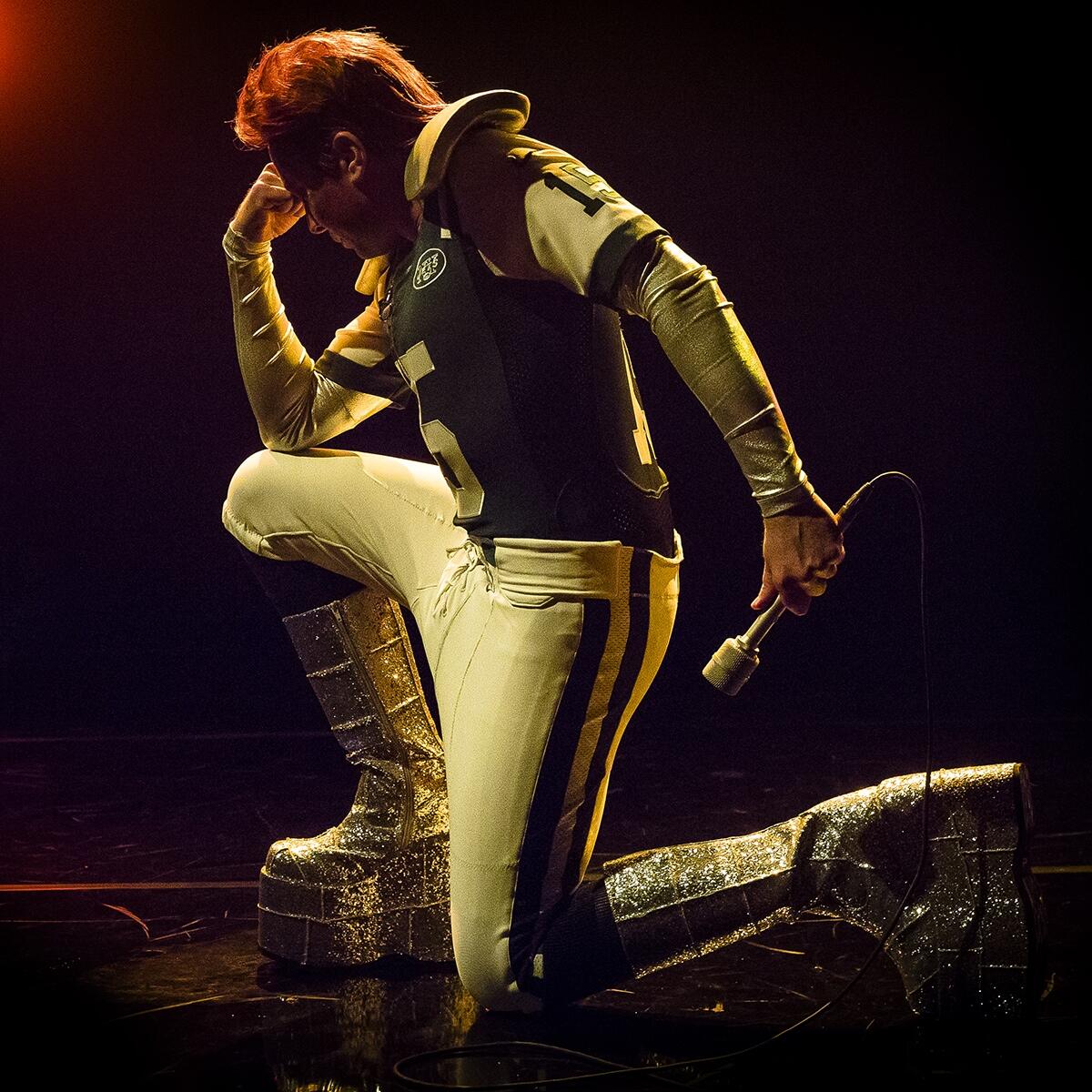 Image: Jimmy Fallon as Tebowie. Courtesy Late Night With Jimmy Fallon