IMAGE: Steve IS A DJ Blog Header
Just saw Shakira on the Today Show with Carson Daly and he shared a photo of them together from 14 years ago.
This pic of @CarsonDaly and @shakira was taken 14 years ago! #orangeroom pic.twitter.com/CTnDUopZc0

— TODAY (@TODAYshow) March 26, 2014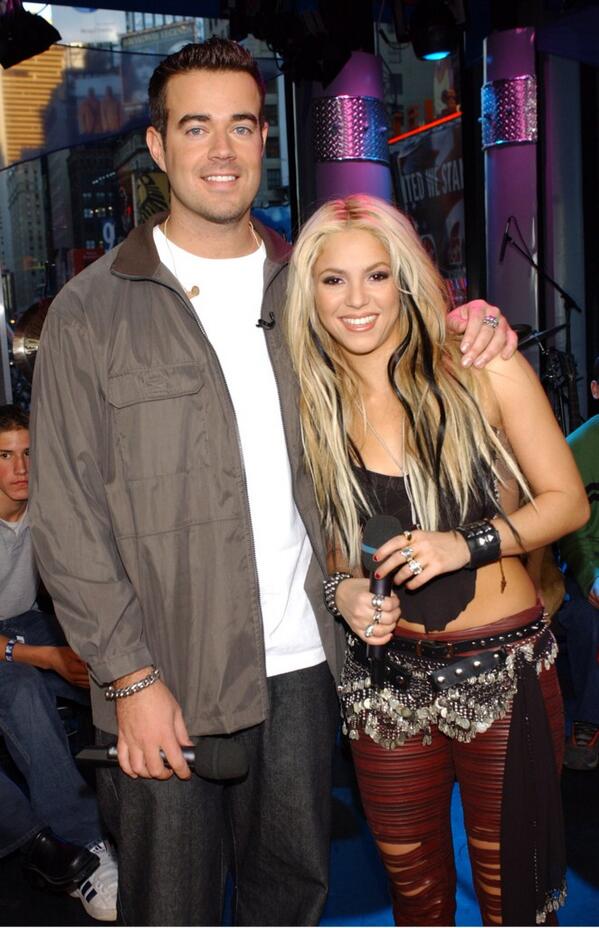 12 years ago, I was a DJ on
WZBC
. I looked back at my blog from back then,
Steve is a DJ
, where I kept playlists, to see if I had a record of playing Shakira.
I remember a caller calling in to tell me about her. I probably didn't have her record in the studio, but I still remember that call.
I saw that I had some archived audio, but it was hosted on .mac and that is no longer with us, but the
Internet Archive Wayback Machine
had saved a copy of my radio archives from back then.
If you are interested, here are some sound checks of me as a DJ on WZBC.