New Twitter Profile Page: TODAY (todayshow) on Twitter, a photo by stevegarfield on Flickr.
Today Show story:
Twitter profiles get a makeover
Twitter official announcement
.
Facebook-like image at the top.
I haven't seen it on my page yet. Did you get the new profile page?
Matt Lauer
has it.
Ha!
Ryan Seacrest
has it:
BreakingNews
:
Let me know in the comments.
Update:
Oh, btw, to upload a header photo:Go here: twitter.com/settings/designScroll down to HeaderUpload an imageClick "Save changes"Celebrate

— Carolyn Penner (@cpen) September 18, 2012
Still rolling out.
For now it seems that you can add a new header on mobile apps:
The ability to upload a header photo on twitter.com is rolling out. If you don't yet have the option, upload on mobile. /@thatdrew

— Carolyn Penner (@cpen) September 18, 2012
Update:
Got it!
To see if you've got it, go to twitter, click
settings
,
design
.
I've got to go check on some boiling water in the kitchen, so here's a quick upload for my new header.
See it at
@stevegarfield
Update:
DESiGN
When you choose a photo to be your background image, choose one where the lower half is dark, so that hte text shows u.
For the iPhone Twitter App, that doesn't matter as much since the display of your header is show on two pages.
The same header image is shown on each page, but when page two is displayed, the image is darkened so that the text shows up.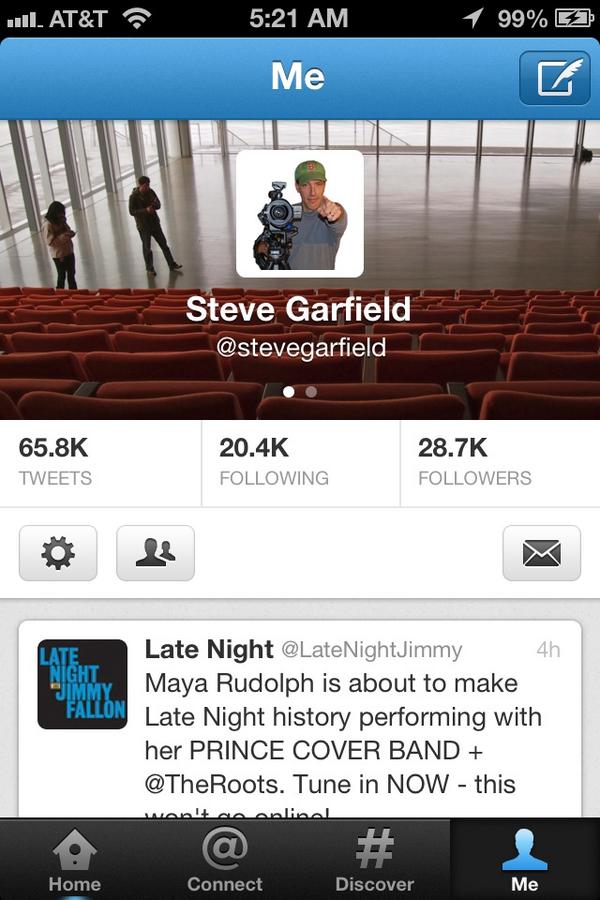 Image: Twitter App Banner Display - Page 1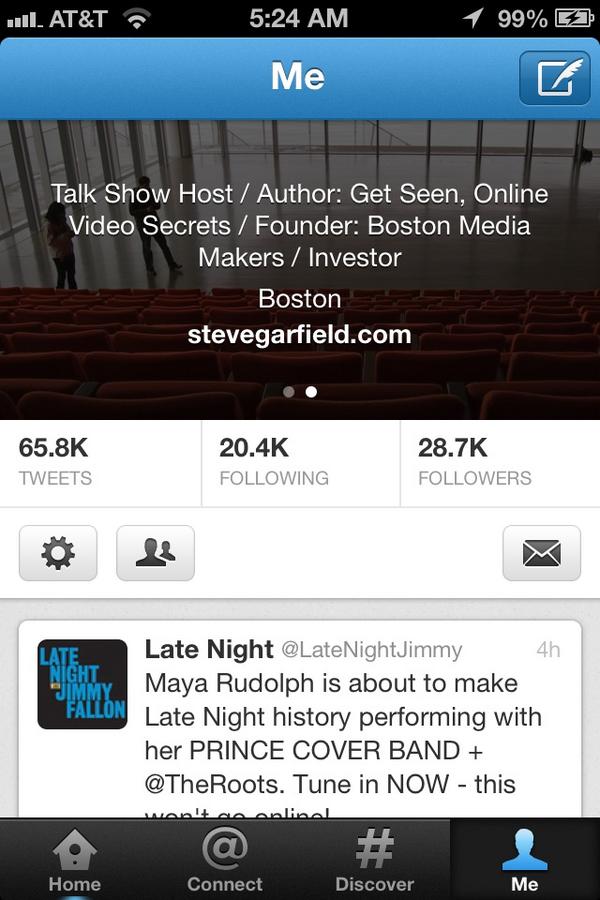 Image: Twitter App Banner Display - Page 2