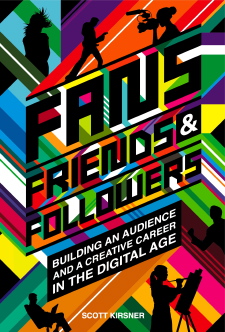 To coincide with the
South by Southwest
film/music/interactive festival
Scott Kirsner
has made his 2009 book
Fans, Friends & Followers
available free, in its digital form, for the duration of the festival.
Scott interviewed me for the book, here's a peek:

Also featured in the book are Natasha Wescoat, Michael Buckley, Ze Frank, singer-songwriter Jonathan Coulton, Burnie Burns of "Red vs. Blue," comedian Eugene Mirman, documentarian Curt Ellis, Nark Day, DJ Spooky and more.
The e-book will be free starting now, until March 21st only
.