Video streaming by Ustream
I moderated the Q&A for the opening keynote of SXSW 2013. It was an honor and a pleasure.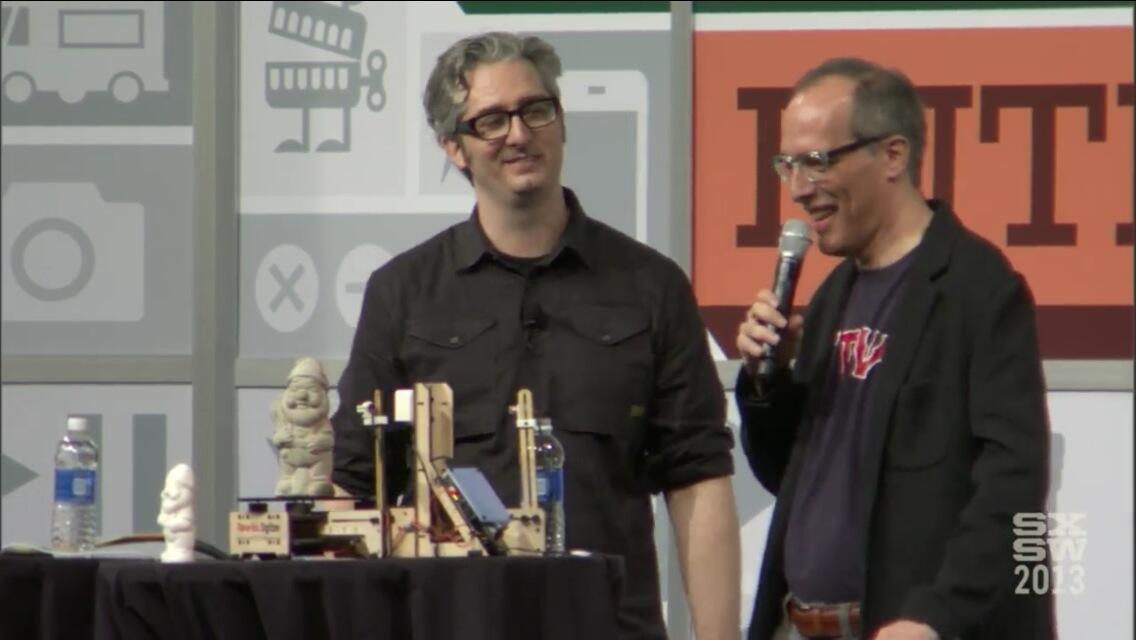 The Washington Post has a nice report:
MakerBot's Bre Pettis introduces 'Digitizer' at SXSW
.
Makerbot
.
Image Bre Pettis & Steve Garfield, June 2005
I met Bre in 2005 when we were both experimenting with video blogging.
Disclosure: I am an investor in Makerbot
.